Ide Katims & Eileen (Lee) Rowley
in conversation…
ide: Lee, why did you become a mediator?
lee: This profession is a good fit for me. I connect with the collaborative nature of the mediation process.
We all have hard stuff in our lives. In our own lives, in our clients' lives. We have choices in terms of how to deal with them. Mediation is a great process to work through difficult issues. When it is done, I feel good about myself, and I feel good about the other person.
The core reason I became a mediator is that I value relationships. If you are in conflict, preserve that relationship, even if it is only by a thread. In time, in the end, you may find that all the good things you had previously put into that relationship are still there!
What about you, Ide? What brought you to mediation?
ide: I became a mediator because I want to do work that brings peace. I want to help myself and help others turn relationships that are filled with conflict into relationships that reflect understanding and mutual acceptance.
Growing up in a conflict-filled family and also having to face "the hard stuff," as you put it, in my own adult life, I wondered, for a long time, why things were so difficult. Personal growth is one thing, but those contentious interpersonal interactions? Mediation, as a method, matched what I was looking for.
In my previous profession as a family and community health nurse, I recognized that mediation was useful as well. For example, I can help two young parents who disagree vehemently on how to care for their child with profound disabilities, or adult siblings who argue over how much help each is providing their ailing mother. Working with these families in health care was how I got started with mediation.
lee: Well, here we are. We have been mediating together, as a team, for nearly 7 years. We love what we do. We are passionate about our work. We truly believe, through mediation, people get to a better place.
---
About Us
Hudson Valley Divorce Mediation is a division of Hudson Valley Mediators, PO Box 3732, Kingston NY 12402.
Ide Katims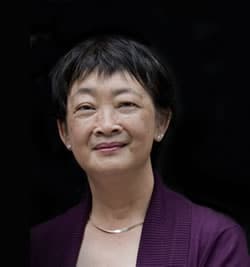 Ide Katims, Ph.D
.
Principal, Hudson Valley Divorce Mediation
Phone: 845-481-3939
Ide Katims's mediation practice focuses on divorce, elder-care, and health-care mediation. She has over 30 years of experience in college teaching and has practiced as a community health nurse and nurse educator working with families confronting illnesses, disability, and other challenging life events.
As a mediator, her special interest remains working with families confronting difficult life transitions and events such as divorce, separation, elder care, and family conflicts surrounding health care decisions.
Ide was named professor emeritus of nursing in 2008 at the State University of New York at New Paltz, when she retired after teaching family and community health nursing for 25 years. She is an experienced mediator trained in divorce and elder-care mediation, and is a member of the New York State Council on Divorce Mediation and the New York State Dispute Resolution Association. Her office is in Kingston, N.Y. By special arrangement, mediation can also be offered in Highland and Albany, N.Y.
Eileen Rowley
Eileen (Lee) Rowley attended Antioch College and studied in the Master's Degree Program in Conflict Resolution under the late Dr. John M. Haynes, who was a pioneer in the field of alternative dispute resolution.  Lee has over 20 years of experience in divorce, family and other community and workplace mediations.
For most of her career, she was agency director for a number of New York State court-funded community mediation programs, specifically in the counties of Saratoga, Washington, Warren, Putnam and Ulster, where she trained and supervised other mediators, in addition to her oversight responsibilities for all mediation cases.
Now in private practice, she continues to serve as certified mediation trainer under New York State Unified Court System's Office of Alternative Dispute Resolution and Court Improvement.
She is also a Lemon Law Arbitrator, a Part 146 Attorney-Client Fee Dispute Arbitrator, and a mediator for the U.S. Federal Bankruptcy Court's Southern District of New York State. Her office is in Rhinebeck, N.Y.
Bill P. Pape, Attorney at Law
Bill Pape is an attorney and a trained mediator. With over 30 years experience in the court system, he specializes in family law, including divorces, parenting disputes, orders of protection, and child protection, representing both men, women, and children.
With his special talent of explaining the legal process in simple terms and his ability to listen to clients' concerns and questions, he has a special interest in advising and assisting individuals who wish to represent themselves in court.
Educated at Princeton University and Rutgers Law School, Bill is a member of the New York, New Jersey, and two federal district court bars. He is also a member of the family law and dispute resolution sections of the New York State Bar Association, on the law guardian panel in New York, immediate past president of the Ulster County Magistrates' Association, and currently secretary to the Board of the Ulster County Bar Association. In addition, he is town justice in the Town of Rosendale, N.Y., serving his second elected term. Bill has law offices in both New Jersey and in Rosendale, N.Y.